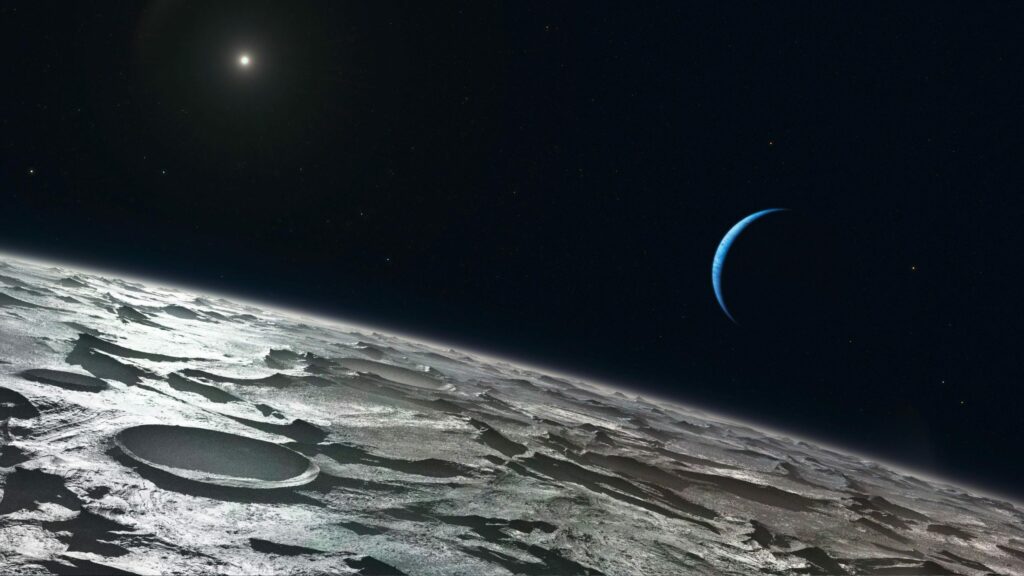 When Neptune is placed in the sixth house of a natal chart, it indicates a troubled everyday reality. This placement is a difficult one, creating a rather careless person with many difficulties structuring his life. He should be very careful not to become a prey of mischievous individuals that choose victims in order to use them. As the 6th house rules employment, Neptune can bring periods when the native does not care about being employed or working in unstable jobs without a formal contract. Indeed, such a person might not be the best choice for any employer; a person with this natal placement is usually unreliable and might prefer daydreaming instead of working.
This planet in 6th house will of course bring a greater dependence on the atmosphere, whether in terms of daily life or professional activity. At the same time Neptune can urge generosity and the need to help others. Moreover, the professional activity can make it possible to use the sensitivity, the intuition, and the inspiration, as well as the humanitarian direction. Neptune can also give (according to the aspects) beautiful abilities to heal, help, render service. On the other hand, be careful, there can also be a lack of realism in everyday life (especially with negative aspects of course). In terms of health, it is often a question here of the psychological level which can be affected or destabilized (depending on the aspect).
The good aspects of Saturn will help to have a stronger and more stable mind, and therefore also reduce the risk of illusion…
those of Jupiter will make you more generous and dedicated, but also more optimistic and positive at the mental level. …

those of Mars will push to act by ideal and give their all in an activity…

those of Venus will make it possible to find good working conditions (there are artistic abilities there) or to have a plan affective which brings stability to daily life…

those of Mercury will amplify inspiration, intuition, in everyday life…

those of the Moon will also give more intuition and imagination and an ability to find a psychological balance, even if the sensitivity is strong…

those of the Sun will act by ideal or by vocation, with an idealistic side but without excess, and therefore a need to feel useful to others.
The difficult aspects of Saturn will make the mind changeable and unstable….
t

hose of Jupiter will lead to a lack of realism and excess, and also with a tendency to be influenced….

those of Mars will give a discrepancy between the mind and the way of acting and a difficulty in finding the right behavior on a daily basis….

those of Venus will especially make them very sensitive to emotional problems, with a risk of depression in terms of health…

those of Mercury will make it difficult to keep a good nervous balance, and there too the mind can be very changeable…

those of the Moon will cause a big gap between reality and what is desired, which can have repercussions on the health level in the psychological level with sometimes a disruption of the nutritional plan….

those of the Sun will push to do too much without having the hoped-for return and therefore there is a risk of illusion or disillusion in everyday life and a moral ups and downs.
As always, it is necessary to synthesize the aspects to Neptune taking into account the sign of the 6th house which is the backdrop of how this area is experienced.
Each planets have a different effect on you, depending on which house and sign they reside in. In order to find out where they are located in your natal chart, you can use our free birth chart generator. Also, examine the aspects that they form with other planets in your chart. You will understand a lot more about the detailed role that they have in your horoscope.