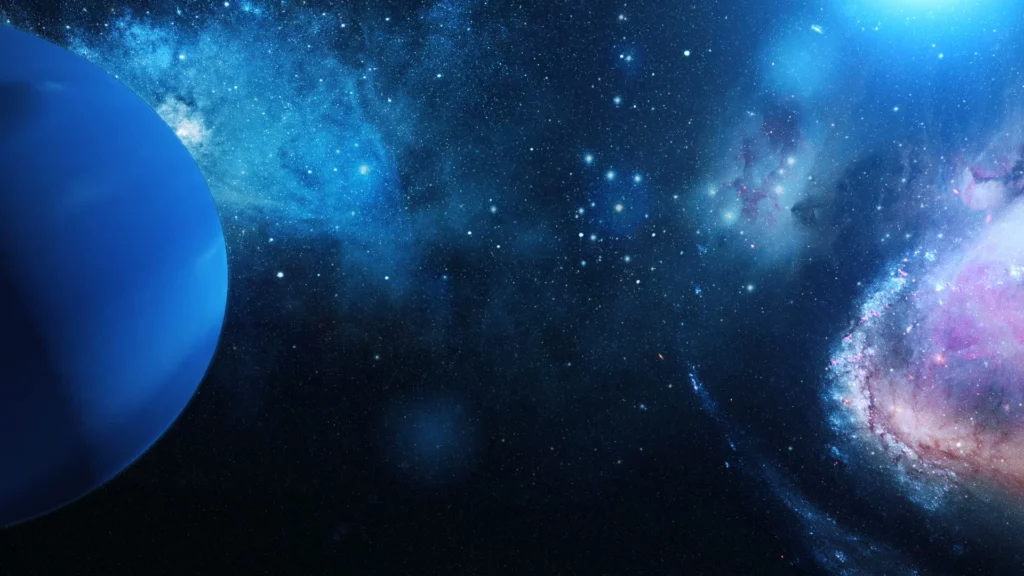 Having your natal Neptune in the 7th house is a rather tricky position, as the planet will complicate all matters concerning marriage, business partnerships, and legal issues. This placement does not indicate tragic and harsh events, but rather a disillusionment and annoyances about everything ruled by this house. Neptune is the planet responsible for dissolution, so anything that includes strict boundaries is not favored. The native with Neptune in the 7th house has idealized the concept of marriage, probably perceiving it as a permanent state of bliss with a significant other. This is usually not the case, as long-lasting relationships can rarely keep the romantic magic from the beginning. This nebulous approach towards love can bring quite a lot of frustrations; the native may invest a lot of time in…
This planet in 7th house will lead to the search for the ideal and fusional relationship, whether on a general level or in a couple. This osmosis will be found or not according to the aspects of Neptune which will possibly explain the obstacles or difficulties to achieve it. But in any case, and whatever the aspects to Neptune, there is still a lack of realism and utopia in relationships (much more with the negative aspects of course), and of course if Neptune is very poorly aspected, it can go as far as deception, flight, abandonment, etc… not only in the couple but on a general relational level. On a more general level, we can speak of a rather instinctive and intuitive behavior at the relational level, but also naturally generous and devoted (especially with the good aspects).
The good aspects of Saturn will allow to better control the idealistic and instinctive side…
those of Jupiter will amplify the generous and devoted side…

those of Mars will give the need and the capacity to act for the others…

those of Venus will accentuate the romantic and idealistic side in relationships but well lived…

those of Mercury will give more inspiration and intuition, especially in the ability to communicate…

those of the Moon will allow sensitivity to find a balance in the relations…

those of the Sun will make it possible to be able to express its personality in this relational field but also to have relations approaching an ideal.
With negative aspects of Saturn, the mind will often be fluctuating and too dependent on others…
with those of Jupiter, the dedication will sometimes be excessive due to lack of lucidity also…

with those of Mars, it will be a difficulty to act in a lucid and realistic way and therefore the risk of reactions based solely on instinct, and in a woman the relationship with a man can be too idealized…

with those of Venus, and especially for a man, it is the risk of excessive idealization, and in both sexes the difficulty of reacting realistically, and this can lead to the estrangement of a partner, or even badly experienced platonic relationships…

with those of Mercury, the risk is relying too much on intuition which will not be very fair, and also the fact that in communication one can be deceived (or deceive oneself according to the sign and the aspects of Mercury)…

with those of the Moon, hypersensitivity to others can be destabilizing…

with those of the Sun, there will often be too great a gap between the ideal and reality, there again there may be disappointments or relationships that are moving away.
As always, the aspects to Neptune must be synthesized, taking into account the sign of the 7th house, which is the backdrop for how this area is experienced.
Each planets have a different effect on you, depending on which house and sign they reside in. In order to find out where they are located in your natal chart, you can use our free birth chart generator. Also, examine the aspects that they form with other planets in your chart. You will understand a lot more about the detailed role that they have in your horoscope.