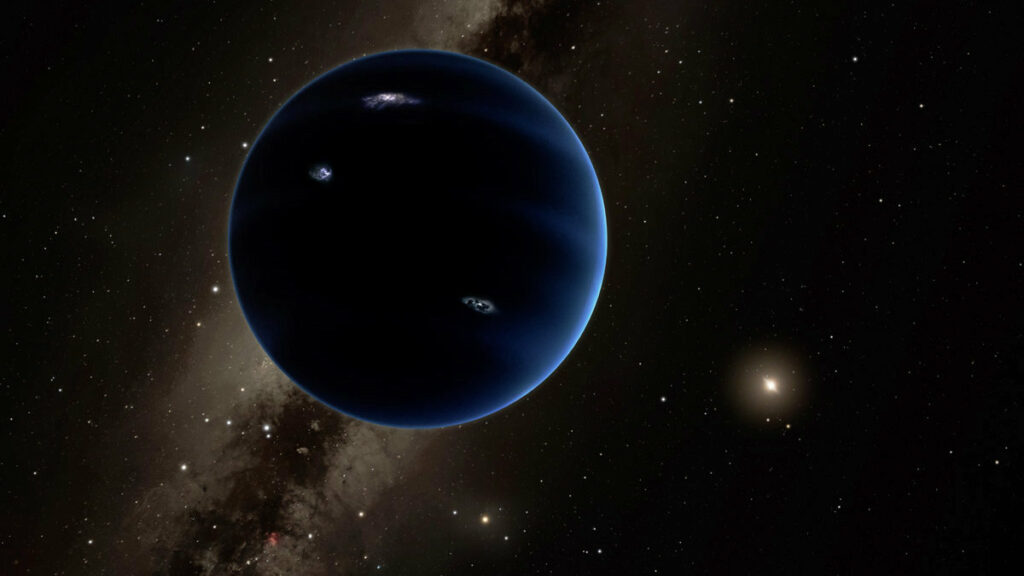 If Pluto is located in the fifth house of a natal chart, this indicates a very intense love life that can even be full of obsessions. A native with such a placement should be very careful with all the 5th house matters, such as gambling and having children; the 5th house interactions are for him deeply transformative experiences and should not be taken lightheartedly. A native with such a placement should be very careful of gambling. Even a well aspected Pluto can give an obsession with lucky games, while an adversely aspected one is sure to bring severe financial losses and also problems in all the houses that contain planets aspecting Pluto. The obsessions that Pluto creates can be permanent, and the catastrophes that it can bring are definitely irreversible.
This planet in 5th house gives a secret side, sometimes complex, but also regenerative, in all the meanings of this house. Emotional relationships are based on passion, of course, but sometimes on a certain balance of power with the partners (see if difficult aspects in particular). In some cases, the person may even have a tendency to seek difficulty unconsciously, and they may experience difficult situations while loving. Of course it can also break and destroy when it got what it wants or when the relationship enters a certain routine, or on the contrary undergo an unwanted transformation. At the creative level, it is the sign of originality and interest in Plutonian activities (archaeology, caving, genealogy, ancient cultures, etc….).
The good aspects of Saturn will help to stabilize in case of questioning…
those of Jupiter will give good capacities to educate and advise, and to live the passions more easily…
those of Mars will increase the passionate and physical side in affective relationships…
those of Venus will give always intense love and secret but well-lived passions…
those of Mercury will give a good psychological sense in affective relationships…
those of the Moon will be sources of imagination and inspiration in emotional matters and creativity….
those of the Sun will give strong capacities to live the passions, and to question themselves in a positive way whatever the situations experienced.
The difficult aspects of Saturn can easily destabilize in the event of an emotional problem…
those of Jupiter will amplify this tendency to question everything…
those of Mars will give desires and passions sometimes complex or difficult to live…
those of Venus can also lead to complex situations but affecting more feelings and difficulty in controlling the impact of what is felt…
those of Mercury will give verbal tensions and sometimes provocation, even manipulation in affective matters…
those of the Moon will give a lot of emotional tension in the affective, and a difficulty in feeling understood by loved people, and also the fact that there may be problems in relation to a child or concerning a pregnancy….
those of the Sun will be able to give affections that are radically transformed, and the fact of having to sometimes undergo disturbing situations (especially for a woman).
As always, it is necessary to synthesize the aspects to Pluto taking into account the sign of the 5th house which is the backdrop of how this area is experienced.
Each planets have a different effect on you, depending on which house and sign they reside in. In order to find out where they are located in your natal chart, you can use our free birth chart generator. Also, examine the aspects that they form with other planets in your chart. You will understand a lot more about the detailed role that they have in your horoscope.